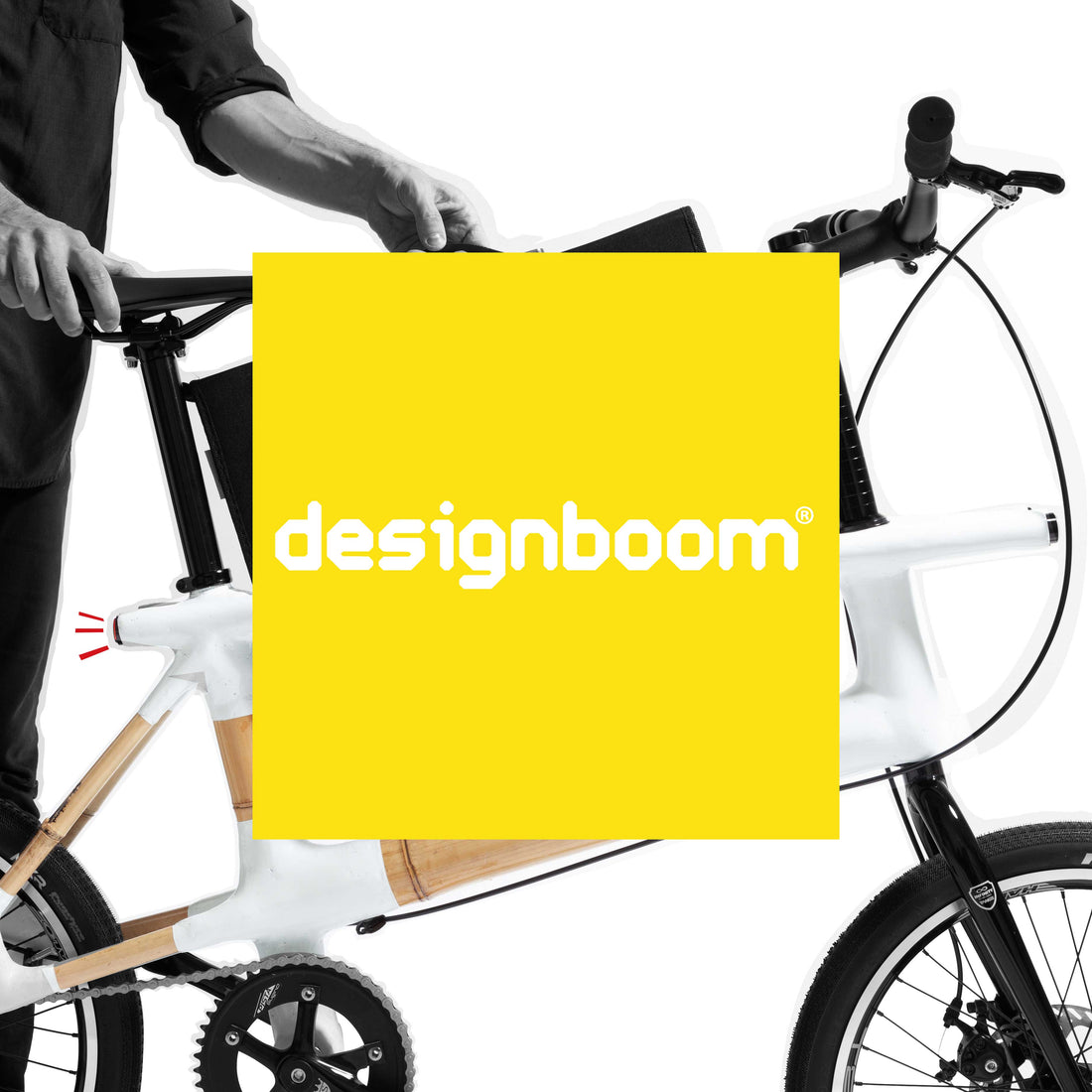 Original article appeared on Designboom
Edited by Lynne Myers at Designboom
Submitted and written by Steven McCloy, Architect at McCloy + Muchemwa and James Marr, Bamboo Bicycle Club for 'DIY submissions' feature on Designboom

Special thanks to Article 25: https://www.article-25.org/
Photography by Sophie Percival and Grant Smith.
---
Architects McCloy + Muchemwa have collaborated with Bamboo Bicycle Club to design a custom city bike to carry the emerging practice's portfolio. The 'bamboo urban mini velo' uses bio composites to demonstrate innovative sustainable construction methods while helping the architects stay active during the pandemic.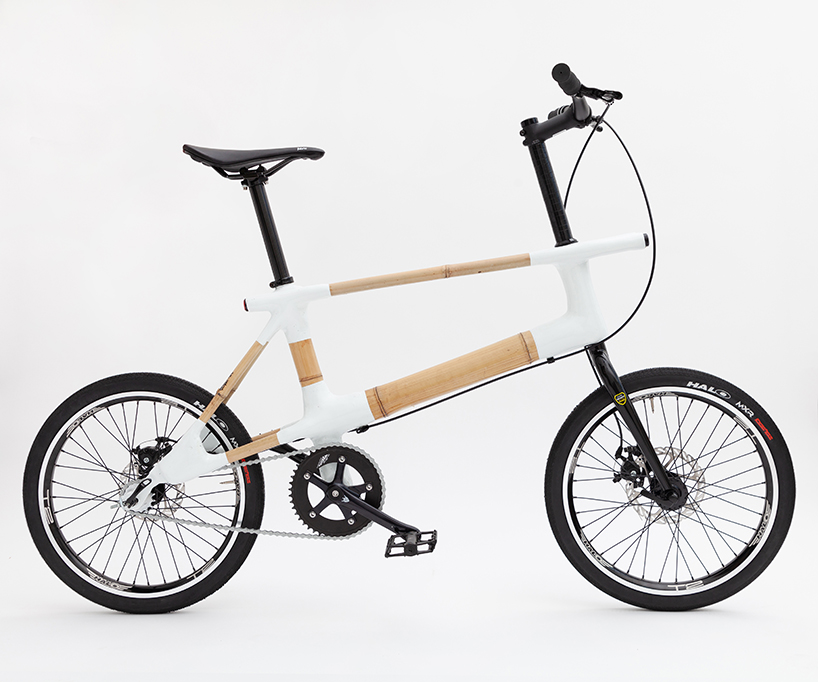 Side profile showing the different thicknesses of bamboo (Image © Sophie Pervical)
The bike has a split frame and central cargo compartment that accommodates an A3 portfolio and laptop case without the need for a clunky basket or awkward backpack. The first prototype was made in Bamboo Bicycle Club's london workshop after the practice won the chance to fabricate a custom bike from humanitarian architectural charity, Article 25.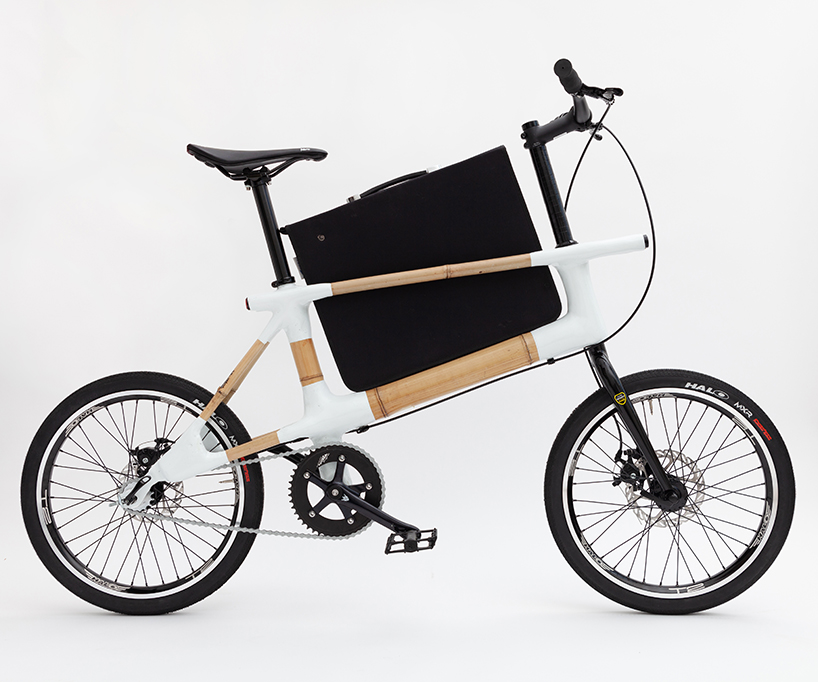 The central cargo compartment can hold shopping, a laptop case or a portfolio up to A3 size (Image © Sophie Percival)
The small-wheeled bicycle has a biocomposite dual top-tube frame comprised of bamboo, flax fiber bindings and plant-based resin. it features high quality and durable component parts that will ensure that maintenance is easy and replacement minimal. the bindings have been sculpted into stiff bone-like nodes, and lights have been recessed into four protruding stalks that give a hint of humor and friendly zoomorphism to an otherwise lightweight and strong frame. the bamboo urban mini velo will be available as a home build kit this year.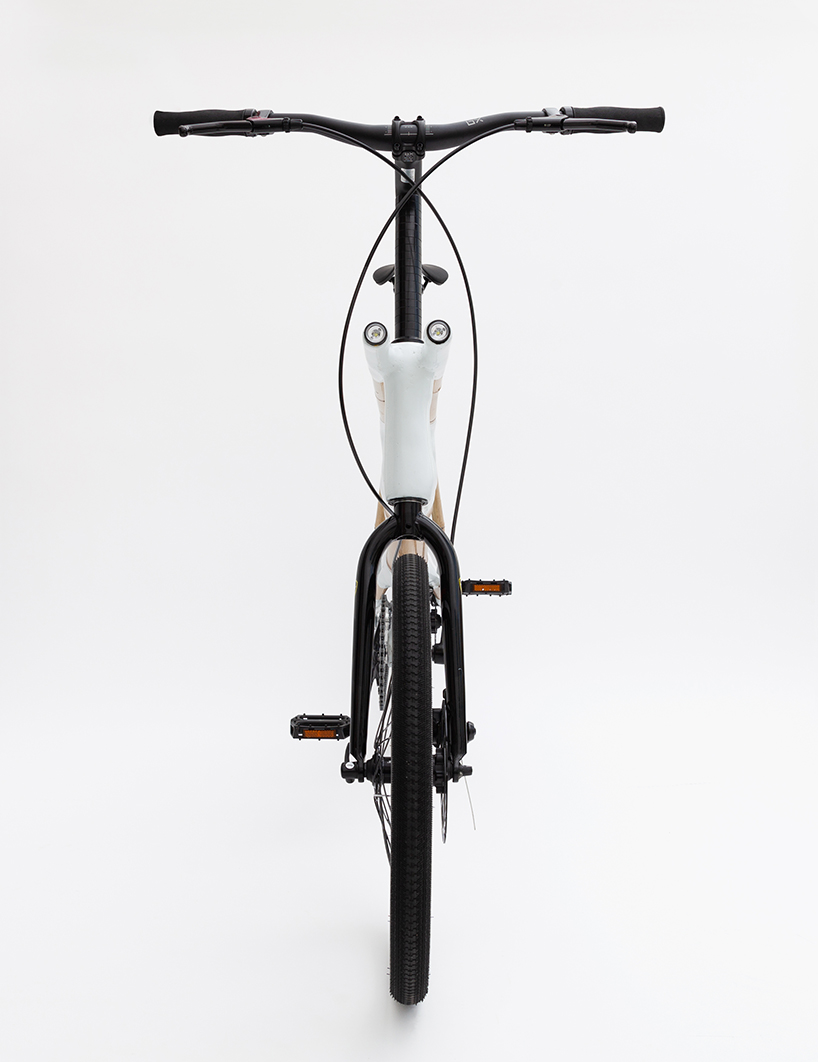 Front profile (Image © Sophie Percival)
Architect Steve McCloy said, 'at mccloy + muchemwa we challenge the conceptualization and the functionality of each design, even on the smallest scales. As with our projects for public spaces and street furniture, we wanted the bike design to bring a moment of joy and imagination. The Bamboo Bicycle Club workshop is an incredible opportunity for anyone, not just designers, to learn the satisfaction of handmaking a complex and beautiful object like a bicycle frame.'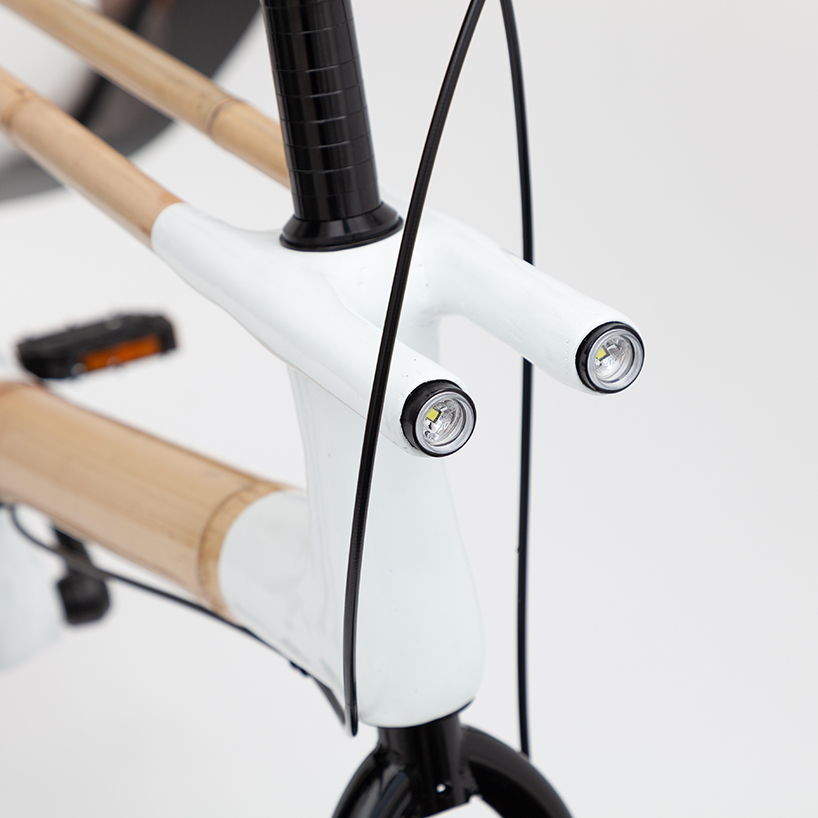 Detail of the biocomposite node between the bamboo frame and steering forks (Image © Sophie Percival)
McCloy continued, 'there is freedom for creativity when working with bamboo because the tooling is low-tech, safe and accessible. but as a designer you have to stand out too – we wanted to push the club's existing format into something special, but also found inspiration in all the various processes and working with the raw materials during the build. the straightforward black and white color palette and choice of understated but high-quality accessories allow the natural tones of the bamboo to really pop!'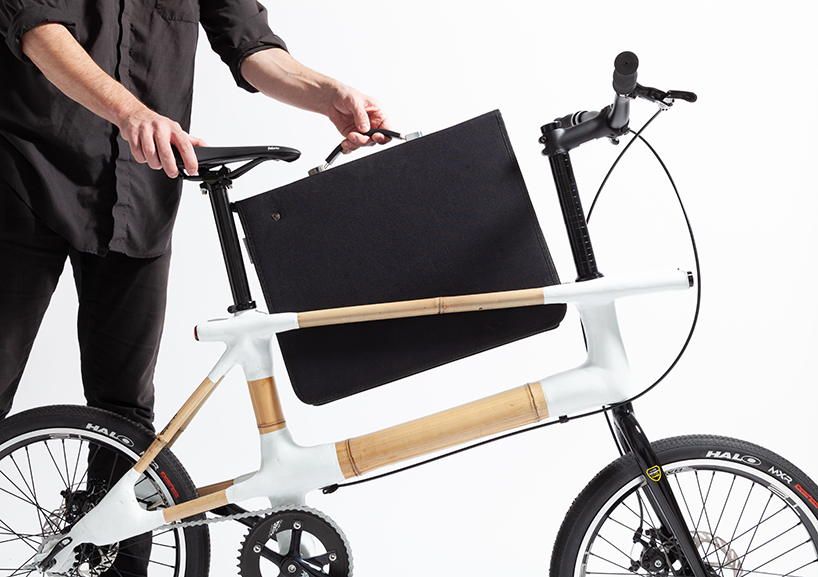 Cargo slots between the dual top tube and rests securely, this can be strapped-in for extra peace-of-mind (Image © Sophie Percival)
bamboo bicycle club founder James Marr said, 'bamboo is an abundant material with high tensile strength, making it an ideal choice for bicycle frame building. it has similar properties to a hardwood but as a grass, it grows much faster and the culm can mature in just 5-8 years. bamboo can be difficult to join but as demonstrated in this build, by using a biocomposite made from flax and bio-resin, we can create a blueprint to assemble almost any structure.'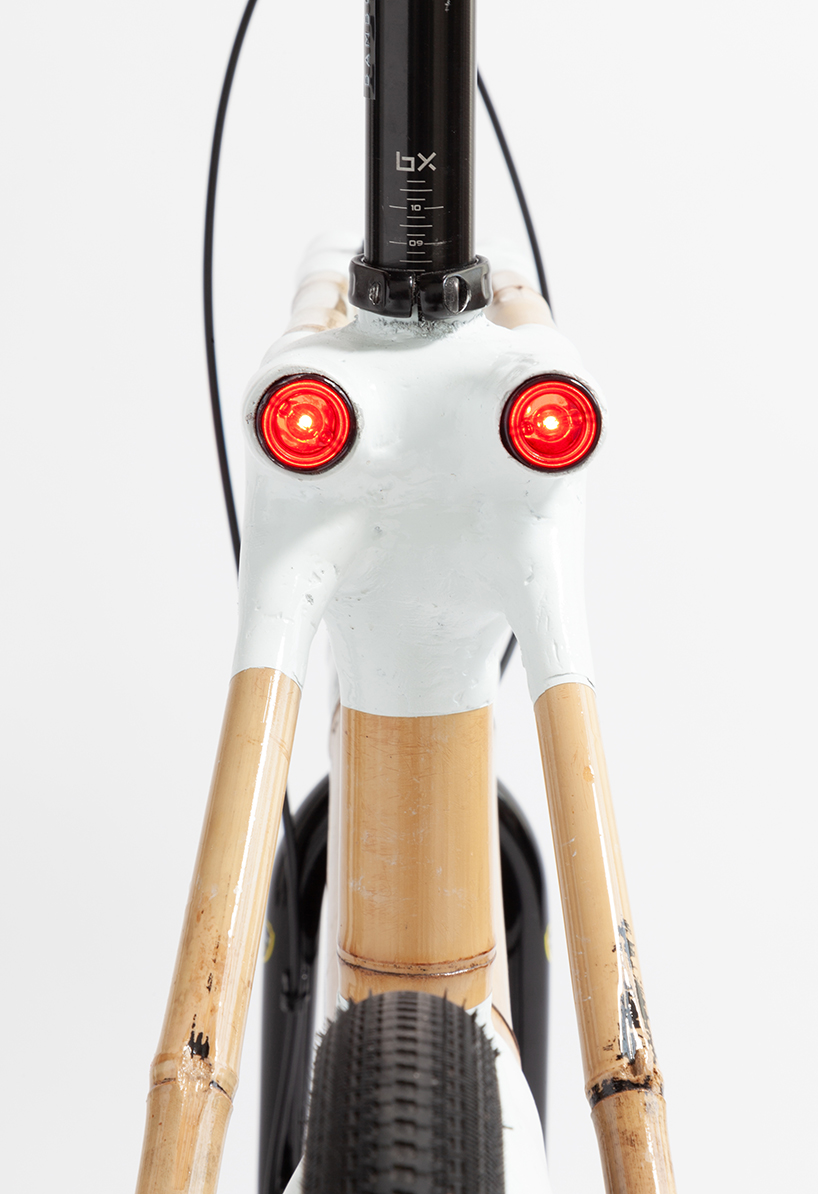 Recessed lights are incorporated into the biocomposite nodes where the dual bamboo top tubes protrude past the steering headset (Image © Sophie Percival)
'our design collaboration with mccloy + muchemwa brought together the deeply bespoke possibilities of a self-build process, the need to conform to an engineered design brief with highly standardized specifications, and the flexibility required to work with a variable organic material like bamboo. the result was a beautiful study in embodied, considered design.'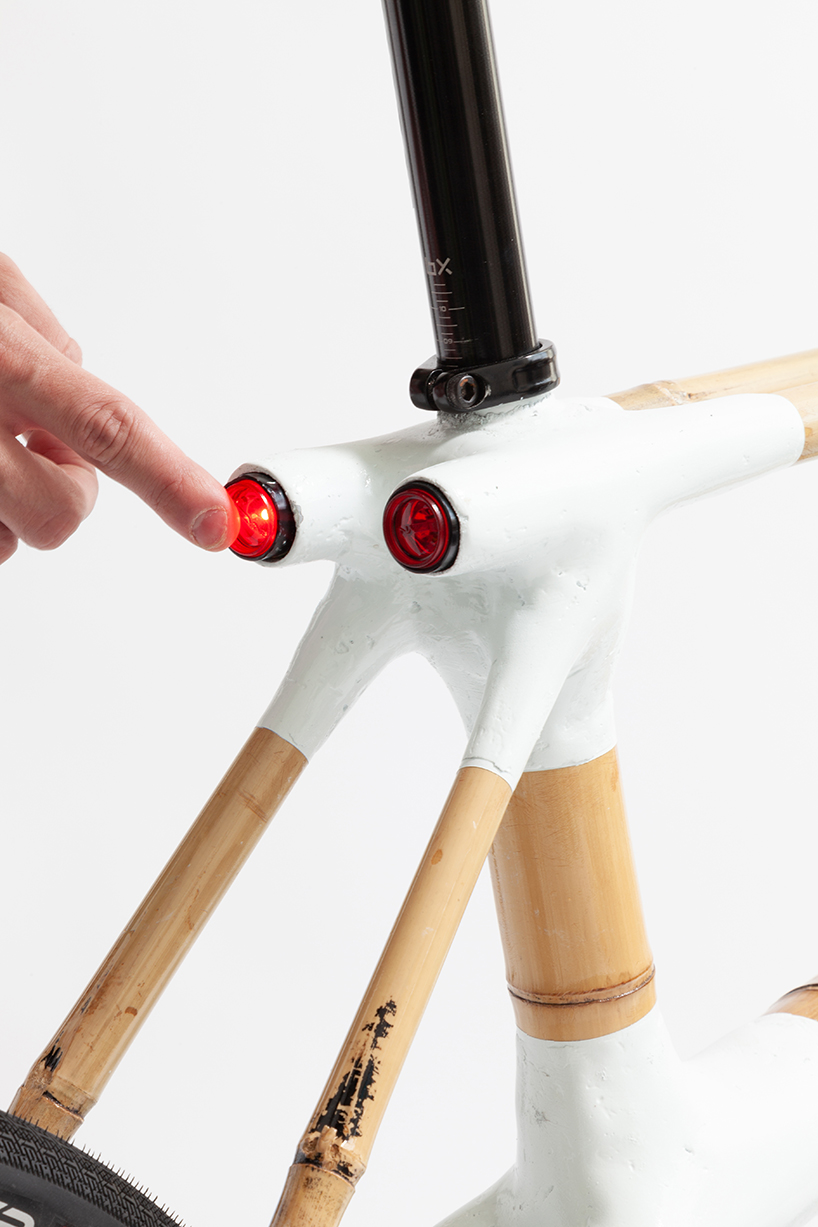 Recessed lights are push activated (Image © Sophie Percival)
'at bamboo bicycle club, we've been perfecting the techniques of bicycle building for the last ten years – the array of bicycles that have rolled out of the workshop are testament to the company's unique self-build philosophy that encourages 'learning by making'. we offer in-house bicycle design experiences, sustainable home build kits, a workshop for all your maintenance and customization needs and education programs across the world,'  continued Marr.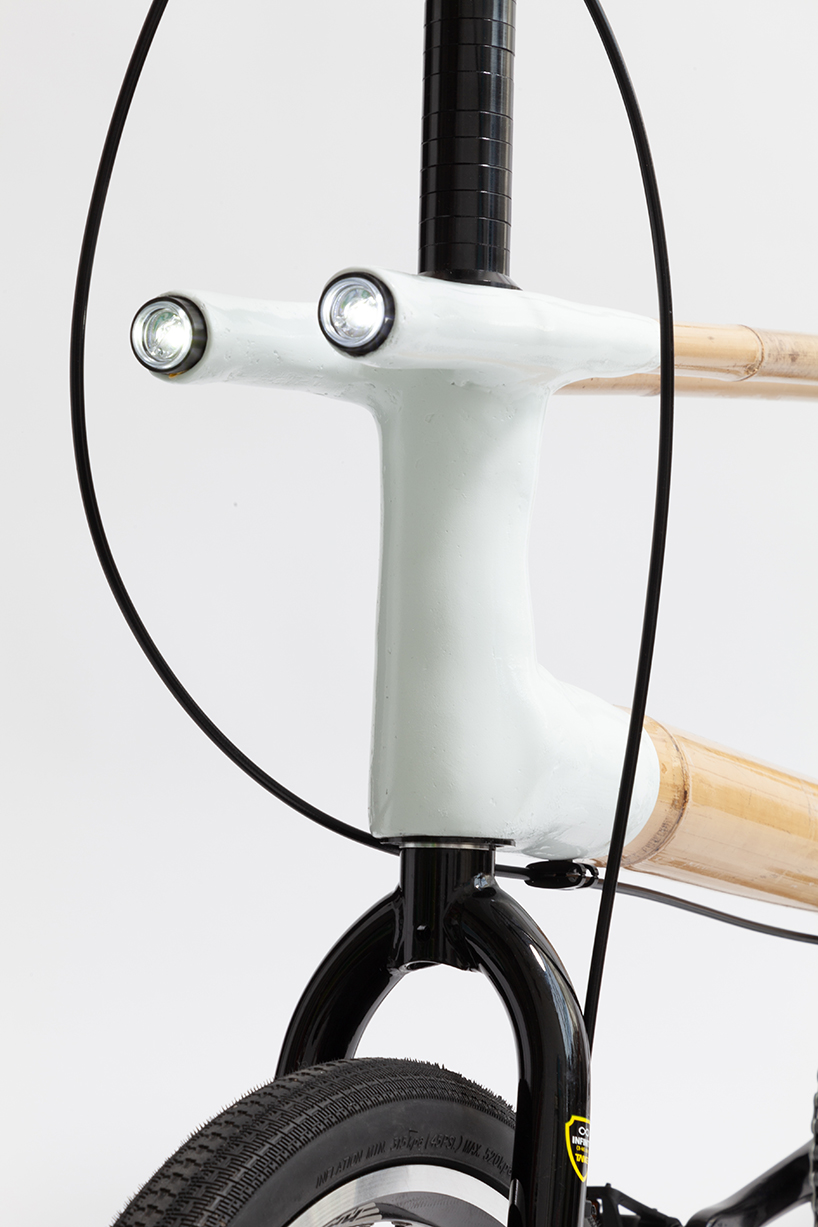 Rear biocomposite node and lights (Image © Sophie Percival)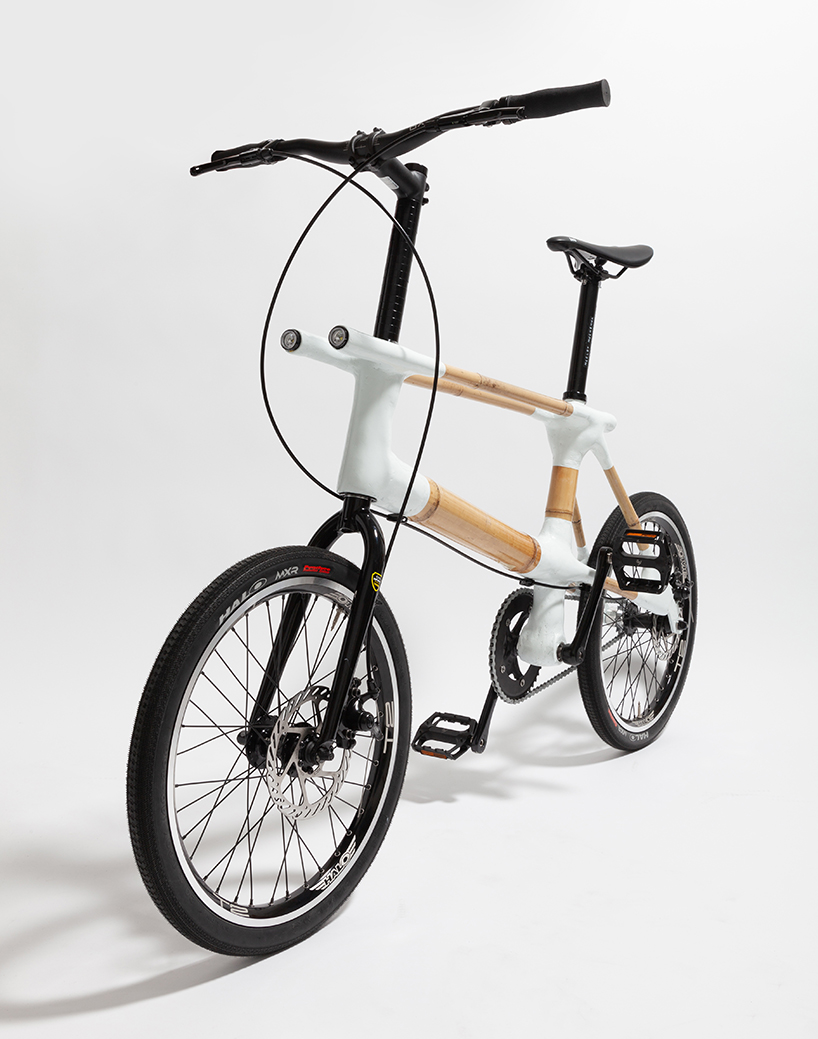 The simple black and white color scheme gives emphasis to the bamboo frame (Image © Sophie Percival)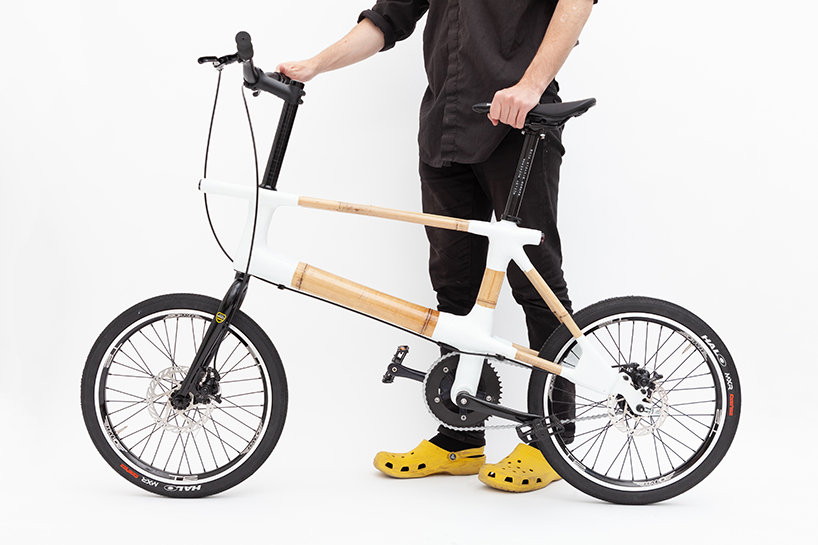 Small 20inch wheels make for a fast-accelerating bike, perfect for city commuting (Image © Sophie Percival)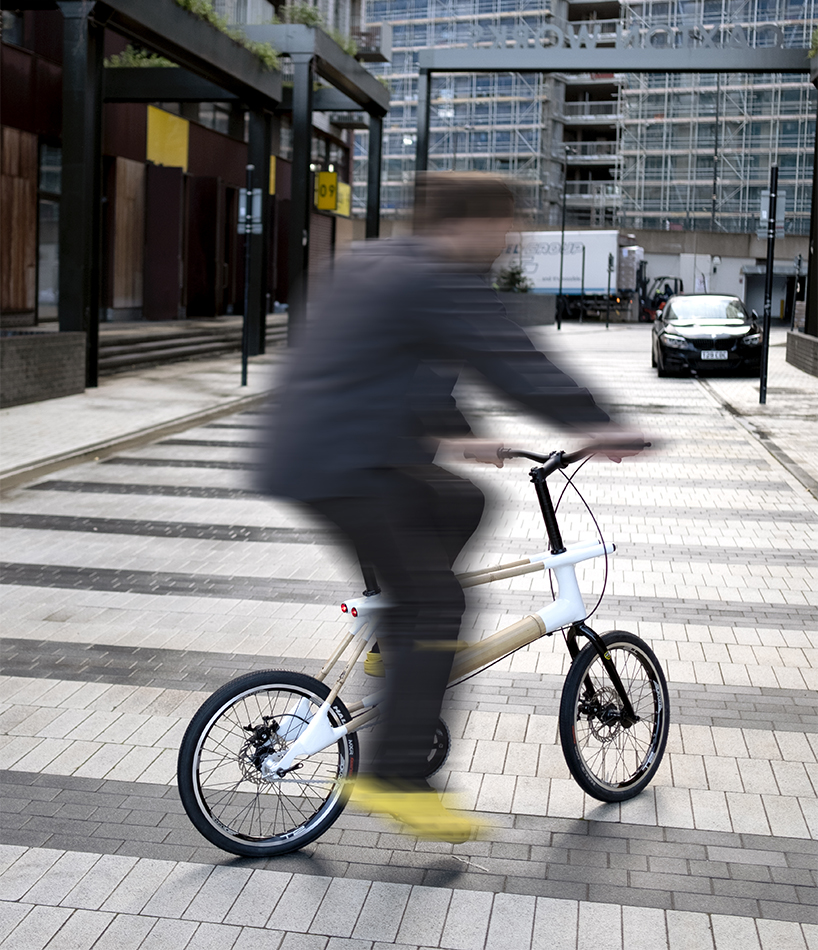 The bamboo Urban Mini Velo on the street (Image © Grant Smith)
Development sketches made before and during the prototyping (Image © McCloy + Muchemwa)