LEANDRE CROSSING THE SAHARA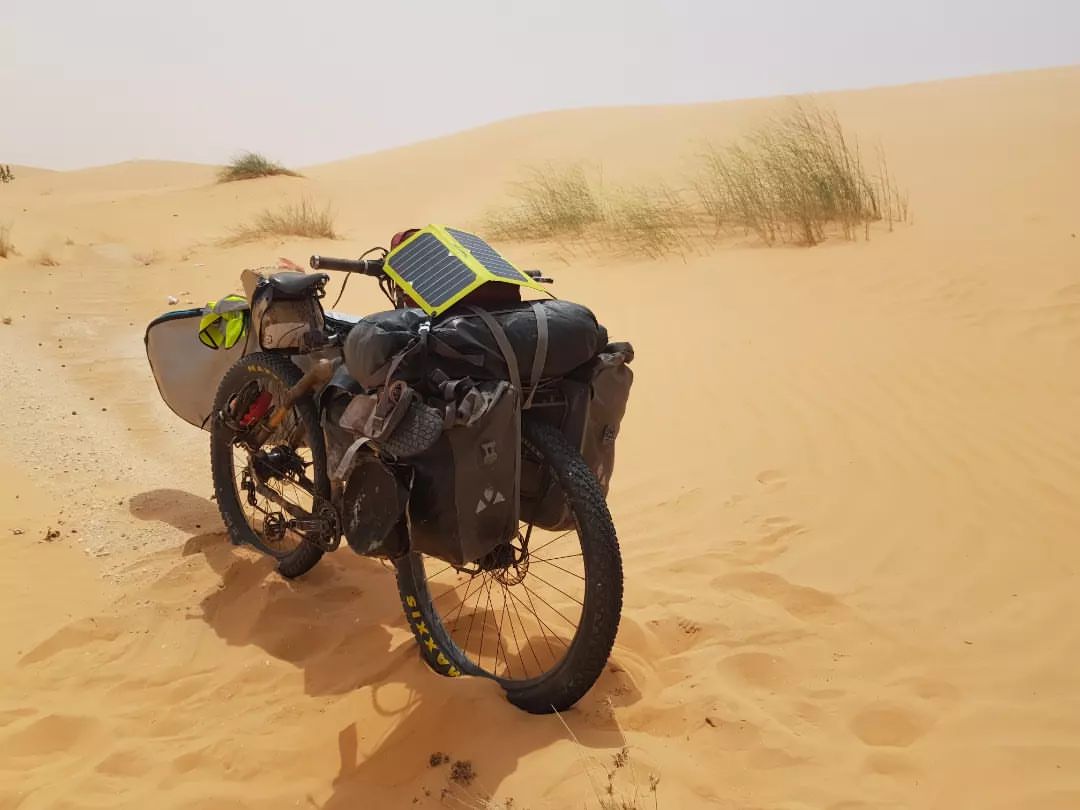 Leandre built a bike with us at our workshop in 2019. It's a 29er+ with a Rohloff hub. He travelled directly from London through France and into Morocco, here is a short insight into his latest part of the trip. 
It's quite impressive sometimes I cross borders and it seems that I've done in a few hundreds meters thousands of kilometers! It's only an artificial line that often separates two different political systems, culture, and landscapes but from Morocco to Mauritania I feel that I passed to another continent…
After a smooth check out from Morocco and a few kilometers passing the dirt roads of the No Man's Land between Morocco and Mauritania I finally reached the border. 


I think I've lost more calories crossing the Mauritanian border than crossing the Moroccan side of the Sahara… no obvious office to do the different documents, passing from one room where few people are laying down sleeping to another room where others pray. I'm oriented grabbed by my harm by different people, some with uniforms, some without, everyone wants to help!  I finally find the blind door with no signs on, in a little room with a covered window with old reviews, a guy on a sofa taking a nap surrounded by computers full of dust. That is the place that will give the visa! A little extra tip to get it done then I'll apparently have to go to another office to register my vehicle… After 30 minutes of moving around they finally realize it's a bicycle but the official thought it was a motorcycle! 


I'm now cycling kilometers inland compared to the Moroccan coastline I've been following for the last months. The temperature went up to 49 degrees the last few days at the border. I'm starting earlier to enjoy the cooler temperatures and try to stop more often to preserve my energy during the day.
160 kilometers, that's the average I try to keep per day.

On the road I stop in different villages invaded by thin sand. The way people are looking  at me tells me that they are not use to see a lot of blond guys around… I feel a little bit of curiosity from the population. Where I install my camp I try to spend time with the locals, shy smiles and small discussions are shared. I'm slowly introduced to the Mauritanian vibe…